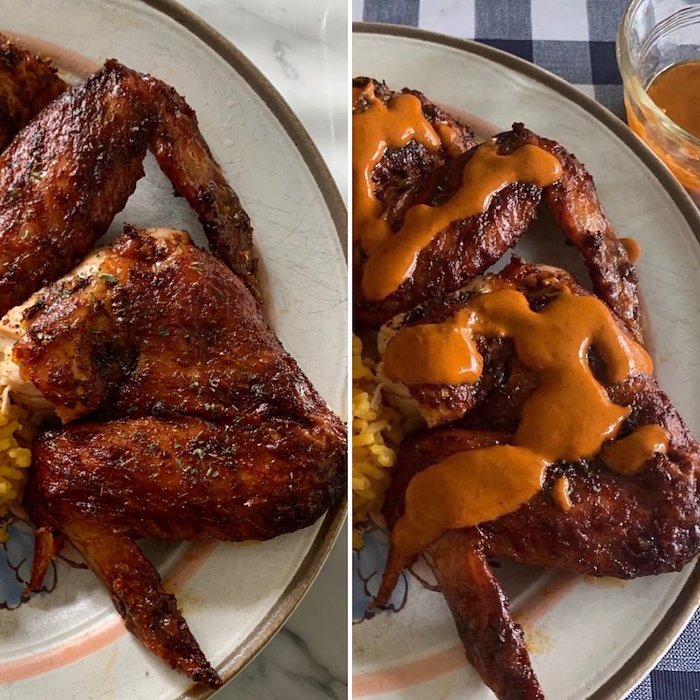 Peri-peri chicken is a fiery, smoky and zesty specialty with origins in Southern Africa and Portugal.
The dish is said (and hotly debated) to have been created in Mozambique and/or Angola when Portuguese traders arrived to their colonies with chili peppers from the Americas—known as piri-piri / peri-peri, or "pepper-pepper," in Swahili—in the 16th century.
Like Nando's, our peri-peri chicken is made with authentic, organic, non-GMO African bird's eye chilis that are grown on sustainable farms and hand-harvested.